Add the Safari extension for quick access to nearby Bonjour and Zeroconf websites.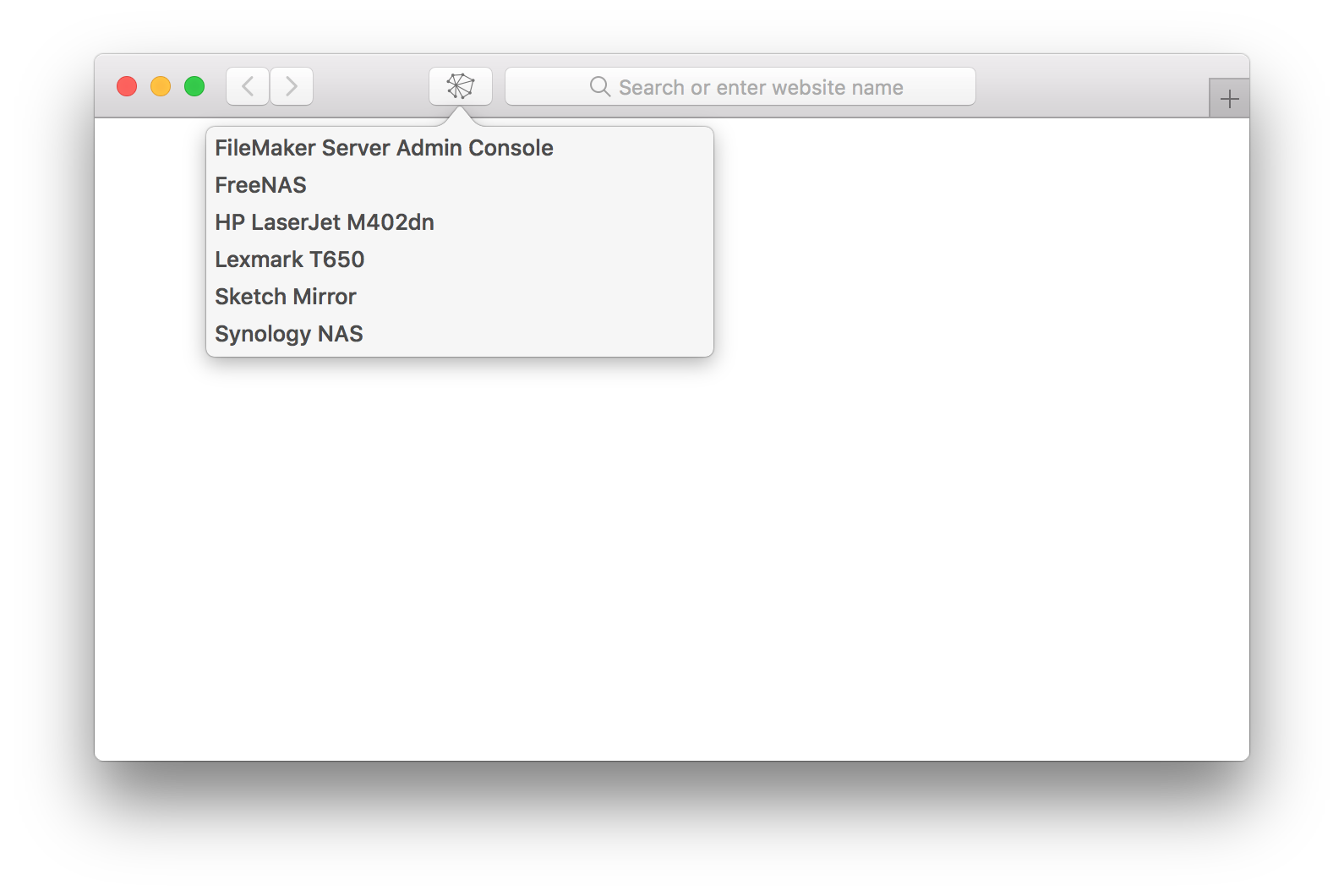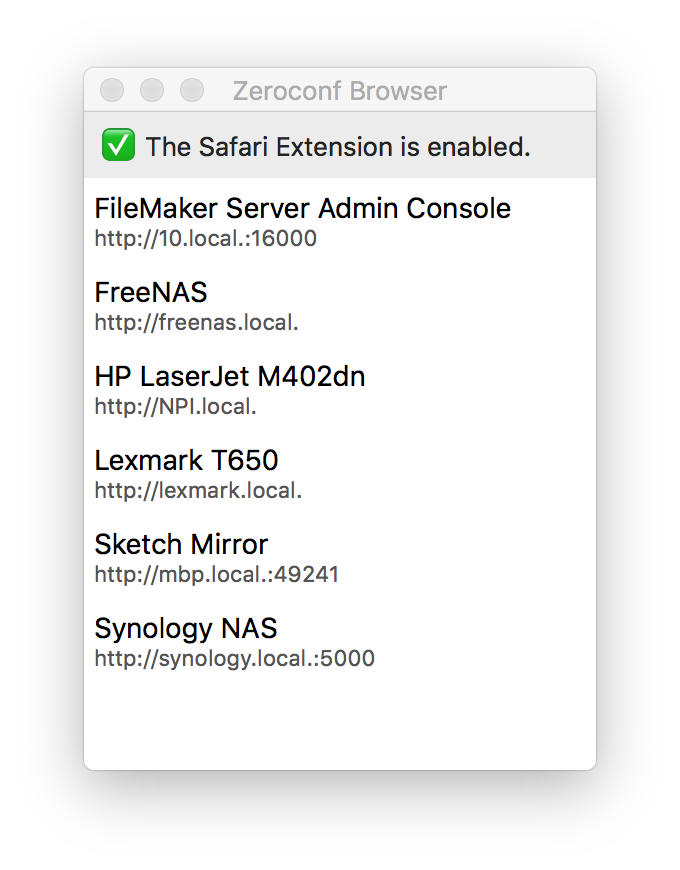 Or run as a standalone app.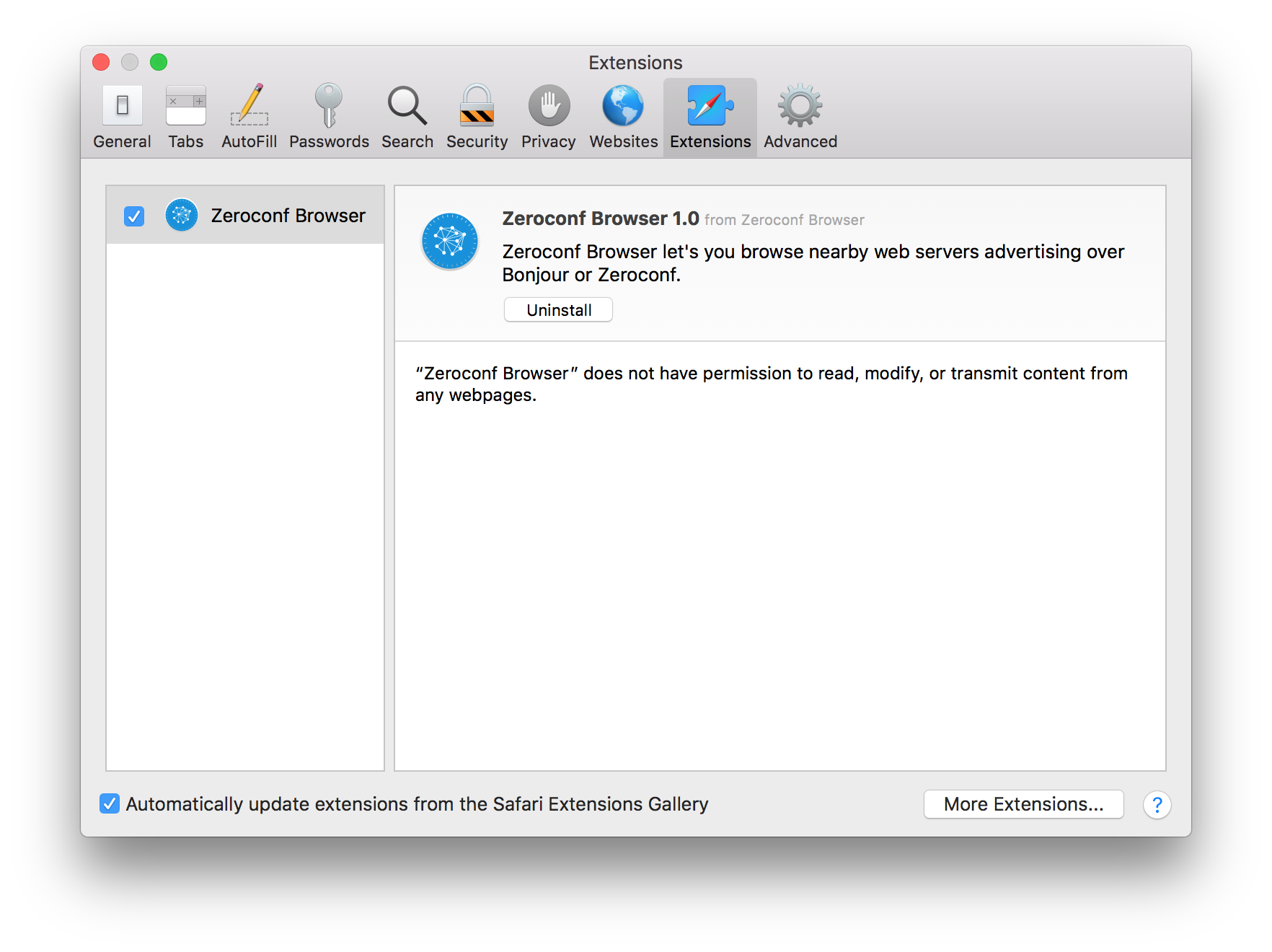 Privacy Policy
Zeroconf Browser does not store any information about you or your devices.
Zeroconf Browser does no tracking and no analytics. In fact, it does not open any outgoing network connections to third party servers at all.